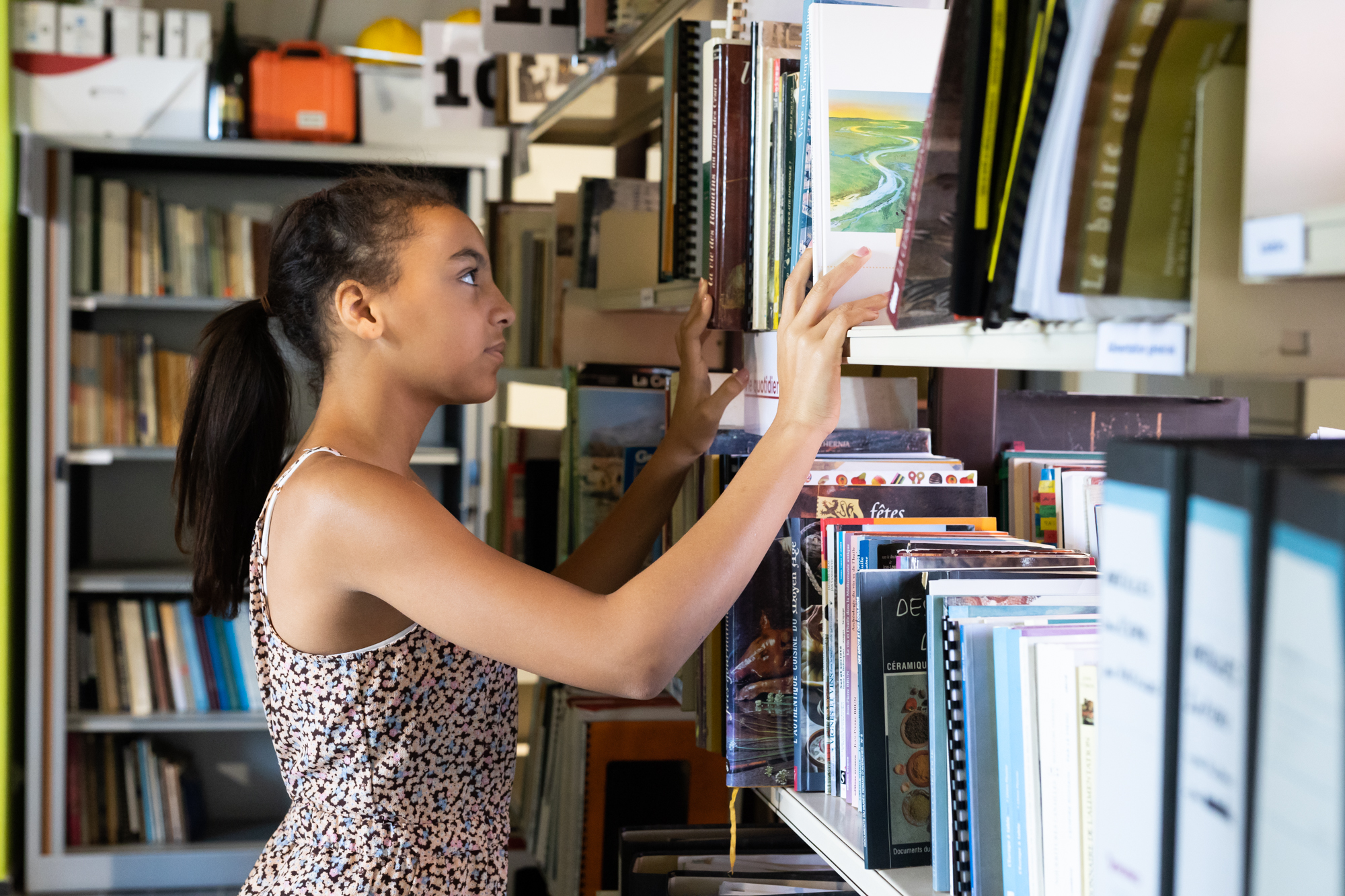 In 2012, the Espace Gallo-Romain opened its Documentation Centre containing publications and journals on archaeology, inland navigation, the daily life of the Gallo-Romans and more. The centre is regularly enriched with new acquisitions, making it an invaluable resource for anyone wishing to conduct research in the fields of archaeology and history. 
Want to consult works held in the Documentation Centre? The Centre is open by appointment on Mondays, Wednesdays and Thursdays.
Every request for information, whether for a school project or academic research, is supervised by the museum team. Contact us by email at accueil.egr@ath.be
Want to submit a loan or photography request?
Are you a student or professional working in the cultural sector? Would you like to obtain information about the collections, borrow objects or seek permission to use a photograph?
Contact us at fblin.egr@ath.be
Address
Rue de Nazareth 2
7800 Ath
(+32) 068/ 68 13 20
Opening hours
Tuesday – Friday: 10 am – 12 pm and 1 pm – 5 pm
Summer: Weekends and public holidays: 2 pm – 6 pm
All year round: open on 1st Sunday of the month: 2pm – 6pm + guided tour at 2:30 pm
Closed Mondays, 4th weekend in August (Ducasse d'Ath festival) and between Christmas and New Year.
HORAIRES
Ouvert l'hiver (du 1er octobre au 31 mars) du mardi au vendredi de 10h à 12h et de 13h à 17h. 
Ouvert les 1e dimanche du mois de 14h à 18h avec une activité/atelier à partir de 14h30.